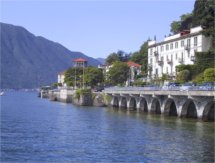 As a specialized nonprofit publisher of environmental games, our mission is to produce and distribute exciting environmental games that educate and enlighten the world's youth about the importance of taking individual action to solve local and global environmental problems. We aim to become the central reference point for the production and distribution of a new breed of games in a gaming market.
In contrast to the violent and competitive games that currently dominate the market, our new games facilitate learning and build social skills, through both cooperation and competition. We believe such games will attract new types of players (e.g., girls, families, clubs, teams!) and will serve both players and the inhabitants of planet Earth much more than most of the current games on the market.
By offering low-cost, not-for-profit production and distribution services to independent game designers, we seek to inspire game designers to develop new games and sign agreements with us to produce and distribute their existing games. We pay standard royalties to game designers.
As a nonprofit publisher, we will not sell games directly, but will raise funds in order to donate our games to schools, summer camps, and environmental organizations with access to game players (see "Our Strategy" for more information).